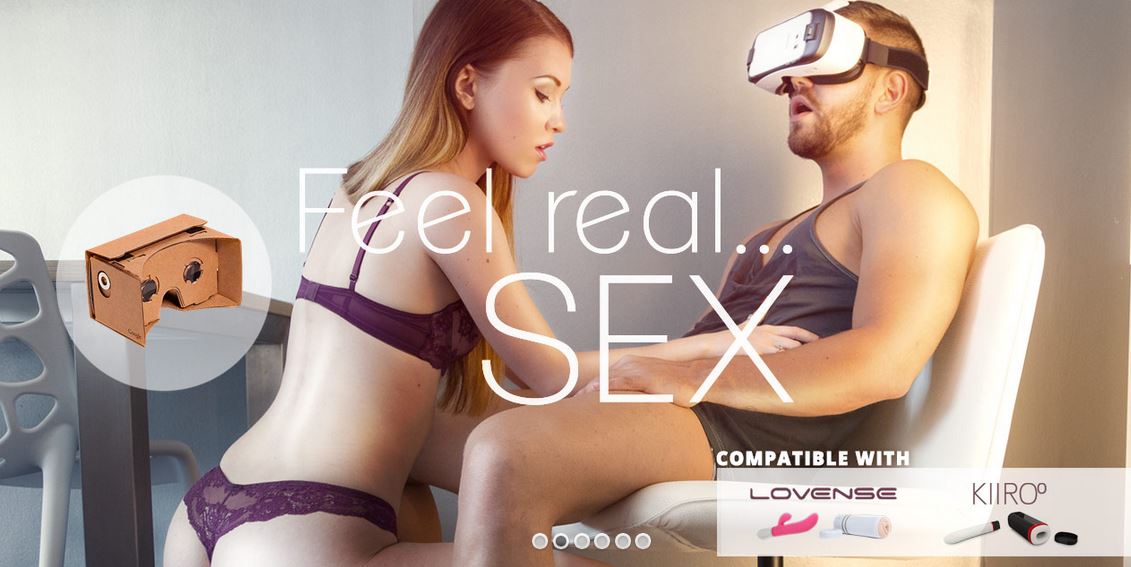 VirtualRealPorn was the original VR porn site. Already over 5 years old, it was filming porn in VR even before the release of the commercial version of the Oculus Rift. Since it began, it has been releasing videos every week, and currently releases two films each week shot in 5K. Still rated as one of the top two or three pay sites, and by many as the very best.
The Home Of Virtual Reality Porn
VirtualRealPorn has been the pioneers of virtual reality pornography right from the start. The first VR porn pay site back in the time when members had only cardboard VR goggles or the early developer version of the Oculus Rift to play the movies on, the site has steadily built up the largest library of content of any one site.
All their movies are currently being filmed in 5K, and in fact some of their classic earlier releases are now being re-released in 5K. As they were filming in 3K in their first couple of years, the upgrade really does make a difference with the new headsets coming out now that are able to handle as much as 6K resolution. They are not the first site to upscale old movies, but as far as I know, they are the first to be honest about it, rather than claiming they are new movies.
VirtualRealPorn is certainly a site that you can trust, in existence for over half-a-decade and likely to still be at the top of the VR porn industry in another 5 or 10 years. If there is one site I would recommend a 12 month subscription to it is this one.
Nerdy And Horny
Well Earned Tip
Relax For Mommy